Return to Headlines
January Students of the Month
Daxton "Dax" McCarty
3rd/Mrs. Patty
Daxton enjoys legos, building, basketball, riding 4 wheelers, and enjoying math. Mrs. Patty shared that Dax is a phenomenal student in and out of the classroom. He works hard and gives his very best. He is kind, plays fair, and includes everyone.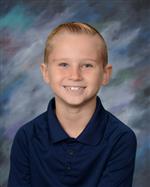 Allison Portales
4th/Masteller
Allison loves math, fashion design, team building activities with her classmates, and playing with her siblings. Mrs. Masteller and her class shared that Allison is kind to everyone. She always does the right thing even when the teacher is not looking. Allison is very respectful. She is a joy and delight to have in class.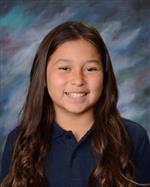 December Students of the Month
Riley Shaw
2nd/Broadway
Riley enjoys playing with and taking care of her horses, cows, dogs, and fish. Especially loves horse training and playing with friends. Mrs. Broadway shared that Riley is always respectful. She is always quick to follow instructions. She shares her love for horses and creativity in her writings. Riley shows the Olympian rings in everything she does.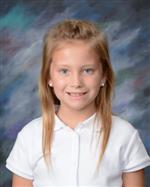 Cason Morgan
KG/Mrs. Jean
Cason enjoys outdoor fun with friends, playing baseball and kickball, and shared that he wants to become a police officer. Mrs. Jean and Ms. Thompson (student teacher) shared that Cason is always a first-time listener. He always demonstrates integrity and follows rules in and out of the classroom. He is a compassionate friend and always includes everyone in kickball and other games.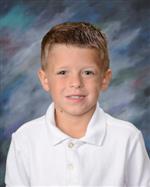 November Students of the Month
Abigail Anderson
1st/Batla
Abigail enjoys outdoor fun with friends, drawing, art, watching the American we tv series Green Eggs and Ham. Mrs. Batla shared that Abigail is a model Olympian every day. She is quick to finish her work and be attentive in class. She inspires her classmates to do their personal best. She loves to help teach and share in the classroom.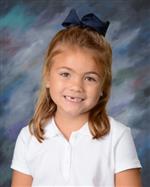 Chase Shriwise
5th/Berry
Chase enjoys soccer, trampoline, dog training, video games, and reading. Mrs. Berry shared that Chase is a very caring and compassionate friend. He is always thinking of others. He is the first to volunteer and assist in the classroom. He is one of the most respectful Olympian's I know. He is engaging and a great conversationist.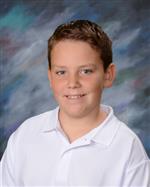 October Students of the Month
Maddix Ranney
3rd/Mrs. Caffey
Maddix is always respectful to teachers and classmates. He is hard working and accountable. He is a good, fun-loving friend. Maddix plays soccer with "Machines', enjoys video games and jumping on the trampoline.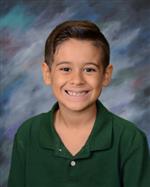 Camille "Cammie" Lattner
1st/Mrs. Morgan
Camille is a first-time listener and always sets a good example in and out of the classroom. She is full of compassion and the first to comfort a friend in need. Camille also loves to help around the classroom. Camille loves playing outdoors with friends and on her scooter.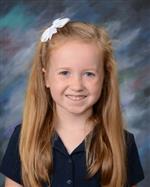 August/September Student of the Month
Chace Noyola
4th/Mrs. Long
Chase enjoys playing soccer and video games. Chace has played soccer since he was 3 years old and currently plays with the "Burleson Crew". Chace is a student who is consistently respectful and compassionate. He always does his work and loves challenges.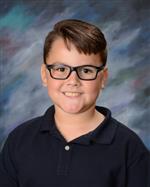 Audrey Weinbrenner
1st/Gilmore
Audrey enjoys playing the piano, reading, drawing, and organizing. Audrey is always a friend to any student in need. She is always first to lend a helping hand. She is helpful to teachers and students. She stands up for what is right and helps her friends live in harmony.