Return to Headlines
SUPPORT PERSON OF THE MONTH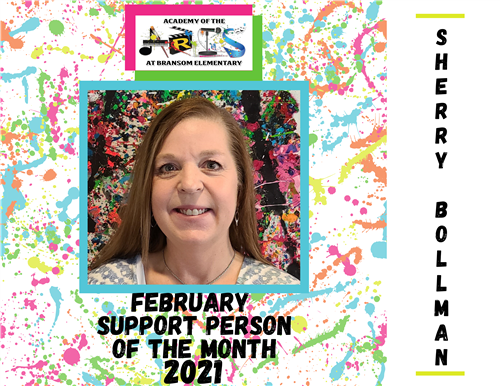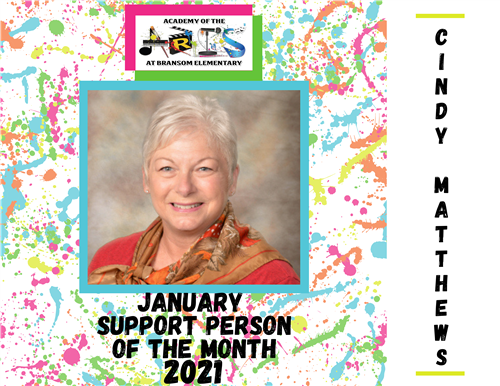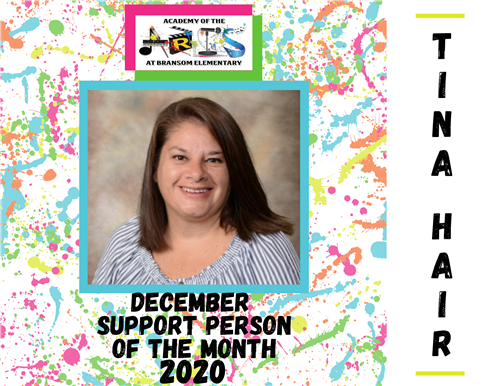 Tina Hair is new to our school and has already become a special part of our team. Tina enjoys making cups and pencils, she enjoys baking, and especially enjoys pool time.
Tina Hair is such an asset to our campus. I'm so glad she is here this year. She has been wonderful for our students, and my students get so excited when she comes into our room. They love to work and learn with her everyday. Her love for our students does not go unnoticed.
Emily Borchardt, Kindergarten Teacher
Tina has stepped in and covered so many areas on our campus. She is always willing to jump in to help where she is needed.
Leaanna Moore, PE Teacher
---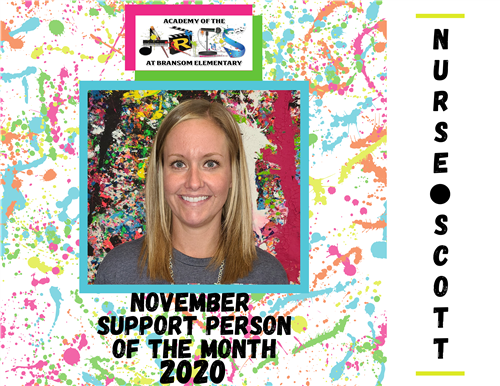 Jessica Scott has spent 10 years in the neonatal ICU at Cooks Children's Hospital and has been with BISD for 6 years. Jessica enjoys bargain shopping, cooking, and spending time with her family.
Jessica is always willing to help any student in need. She is as sweet as can be and is the best school nurse! Her communication with parents is great and she always goes above and beyond for our students with health concerns. We are lucky to have her on our campus!
Brittany Beck, 4th Grade Teacher
During these unusual times, our nurse, Jessica Scott, has suppported the staff and students with calm and reassuring words and actions. She has made us feel confident that we are safe at school.
Connie Jackson, 3rd Grade Teacher/ Reading Interventionist
---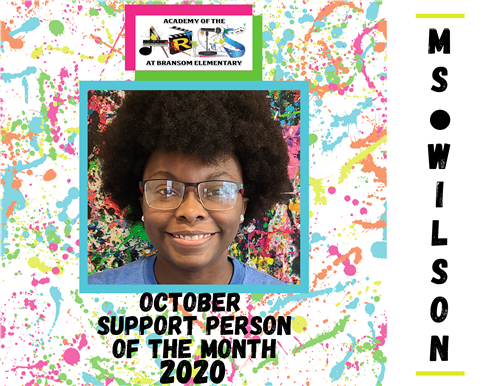 Ms. Wilson has been on our cleaning team for 4 months.
Destiny is so friendly and always busy working!
Mrs. Kincannon, Kindergarten Teacher
Destiny is always greeting me with a friendly hello. She is always found in the hallways and keeps our doors clean and germ-free. Thank you for your hard work, Destiny. We appreciate you!
Mrs. Kristi Alewine, 3rd Gr. Teacher
---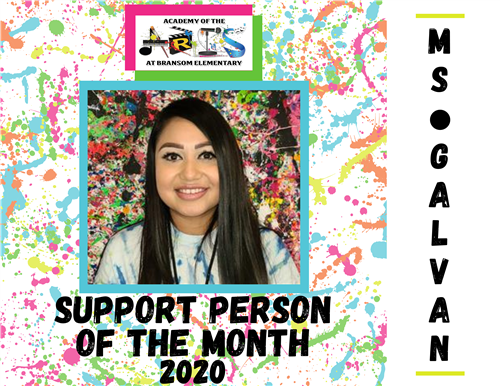 Ms. Galvan enjoys working out at the gym. She has been at Bransom Elementary for 2 years.
Marleen has been a great help in my classroom . She is always willing to do what is asked of her and does it above and beyond. My students love days when Ms. Galvan works with them. Not only is she helpful but she is also a great friend! Congrats!
Mrs. Kincannon, Kindergarten Teacher
Marleen is always willing to go the extra mile to be flexible and help students to reach their best potential. She always has a smile on her face and is willing to help!!!
Mrs. Jackson, Reading Interventionist/4th Gr Teacher
Marleen has been a tremendous asset to our student support team. She is helpful, flexible, and hardworking. Marleen always does what is asked of her, and usually does it with a smile. She most definitely deserves the honor of Support Person of the Month.
Lindsay Blair 4th Gr Virtual Teacher