Return to Headlines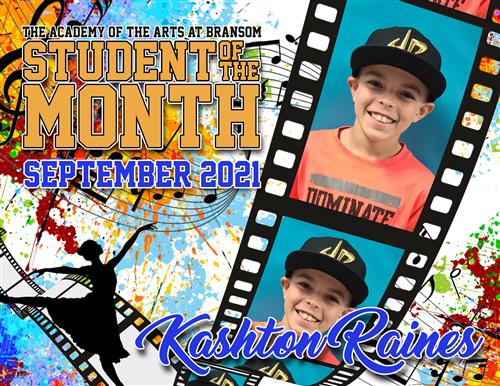 Kashton Raines is a 4th Grade Bransom Bobcat. Kashton is also one of our 'September Student of the Month'.
Kashton always takes the opportunity to be kind to his classmates and teacher. Whether they are struggling with something academic or just having a hard day, Kashton is always there to offer a helping hand and to encourage them. Kashton's positive attitude and sweet spirit help make our classroom a safe and uplifting place to learn and grow.
Mrs. Breaux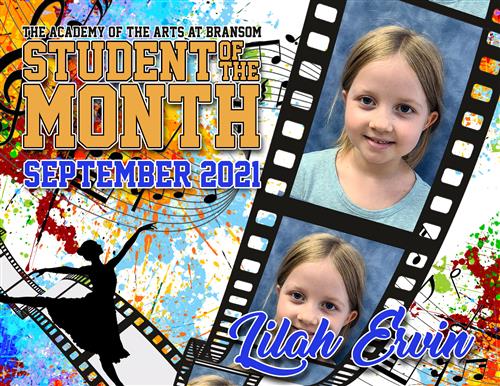 Lilah Ervin is a 1st Grade Bransom Bobcat, and one of our 'September 2021 Student of the Month'.
Lilah is a responsible and enthusiastic learner who tackles any new challenge with a positive attitude. She is an active participant in her classroom and has many insightful ideas to share with the class. Lilah is always willing to help a classmate and is respectful to peers and adults thoughout the school. She makes friends easily and always shows kindness.
Mrs. Stuckey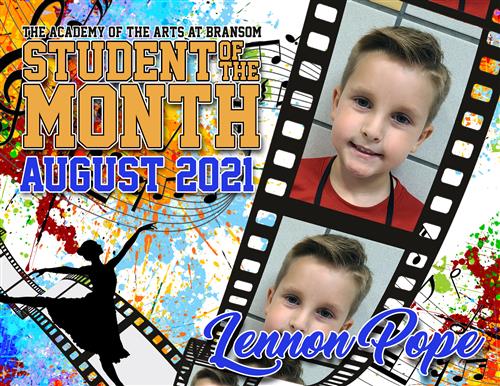 Lennon Pope is one of our 'August 2021 Students of the Month'. Lennon plays baseball and football! He loves going to church, swimming, playing at his neighborhood park, and going to the trampoline park!
Lennon always has a smile on his face and is eager to learn. He sets a good example for his peers and he is always willing to help out a friend. Lennon shows kindness to everyone around him, and he has a heart of gold. He loves school and puts 100% effort in everything he does. I am so excited to nominate Lennon for the Student of the Month.
Emily Borchardt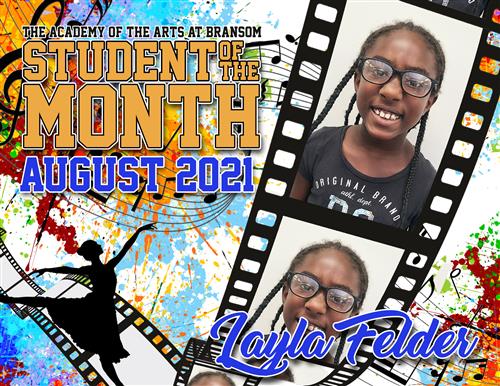 Layla Felder is one of our 'August 2021 Students of the Month'. Layla enjoys playing Softball.
Layla always walks into class with a smile on her face, which brightens my day. She is such a caring and sweet young lady who is always looking out for others. She truly exemplifies excellence in the classroom both socially and academically. She is constantly putting forth her full effort into every lesson and assignment. I can depend on her to do the right thing, whether it's lending a helping hand or working hard to complete her work. Layla is a determined, respectful, responsible, accountable and funny young lady. With all of these attributes, she will go far in life. Layla is a wonderful role model both inside and outside the classroom: she truly makes a difference in everything she does.
Ms. Gilliland